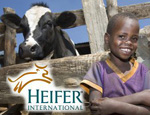 Your horse's eyes are red, swollen and itchy, or there is an odd sore at the corner of her mouth, or a wound on her pastern that is getting larger and lumpier….all common presentations of Habronemiasis, or Summer Sore. If left untreated, this common problem can become an extremely challenging condition to resolve.

Summer sores are caused by stomach worm larvae deposited in wounds by stable or house flies. Larvae licked up and swallowed by horses complete their life cycle in the intestinal tract (where they do little harm), but when stranded in broken skin they cannot mature and cause severe, chronic inflammation. The result is a non-healing, expanding wound.

Treatment involves immune-suppressive medication (steroids), destruction of larvae (dewormer) and surgical removal of the larvae, proud flesh and granular inflammatory deposits from the lesion. I surgically excised the summer sore from this horse's lip, sutured the wound closed, and applied Alu-shield spray to the wound and SWAT around the area. The horse also received a carefully calculated dose of steroid, short-term antibiotics, and Ivermectin deworming.

Unfortunately, summer sores often are not recognized as something other than an uncomplicated wound until the disease process is quite advanced. At this point successful treatment can take weeks, incur high veterinary costs, and require intensive wound management.

Habronemiasis has become a common problem in our area, and is often seasonally recurrent. Preventive measures include frequent deworming, fly masks, and aggressive fly control.






High Desert Veterinary Service:
Building Healthy Partners
Make your clinic appointment today.
© High Desert Equine
Emergency Vet
(775) 742-2823
Email us at
hidvet@gmail.com