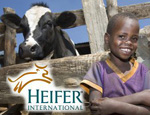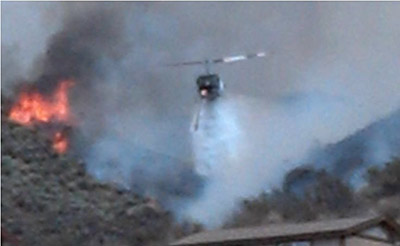 Smoke and your Horse
Smoke is an unhealthy combination of carbon dioxide, carbon monoxide, soot, hydrocarbons, and other organic substances. Smoke particulates can irritate horses' eyes and respiratory tracts, and hamper their breathing. The simplest thing you can do to limit the damaging effects of smoke on your horse's airway is to limit your horse's activity when smoke is visible. Increased airflow and turbulence that accompany athletic activity can significantly increase the inflammation and damage to delicate cells lining the respiratory tract. In addition, if possible, misters and fans can be used to improve air quality in your horse's environment. Human air quality advisements can be applied to your horse as well. If your eyes are burning and you smell and taste smoke, then assume that your horse is feeling as uncomfortable as you are. Most importantly, when smoke has been particularly heavy, remember that it takes time for airways to recover fully. Four to six weeks can be required for airways to recuperate from severe smoke exposure, and early return to exercise can delay healing and increase the risk of long term airway damage. The best way to combat heat and smoke is through hydration. You can: 1. Provide clean, fresh water at all times 2. Water your horse's hay and feed grain as wet mashes 3. Put sprinklers out in turn outs to reduce dust and smoke and increase moisture in the air Call us today to schedule your Fall Clinic appointment and join us Building Healthy Partners.
Emergency Vet
(775) 742-2823
Email us at
hidvet@gmail.com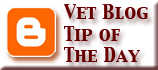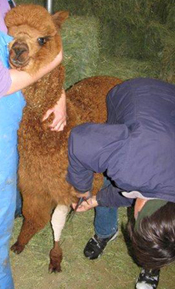 ABOVE--Dr. C performing the first post-operative bandage change on Tyme, a 7 month old cria just back from surgery performed by Dr. Erika Little to correct a severe angular limb deformity. Dr. Collatos performed an initial evaluation of this cria, at which time these radiographs were obtained. She then consulted with Dr. Huber, a surgeon at Oregon State University who has a great deal of experience treating this condition. Dr. Huber, in turn, shared his recommendations for treatment with Dr. Little at Great Basin Equine in Minden. After the three veterinary heads spent some time together, Kay Rodriguez transported Tyme to Great Basin where she underwent surgery in which Dr. Little applied a plate to one side of the abnormally growing bone to reduce growth, while removing a wedge of constricting bone from the other side to allow compensatory growth. Tyme returned home from the hospital the following day for follow up care with Dr. Collatos. This type of interaction among veterinary specialists is what keeps the quality of medicine we offer at High Desert Veterinary Service cutting edge.